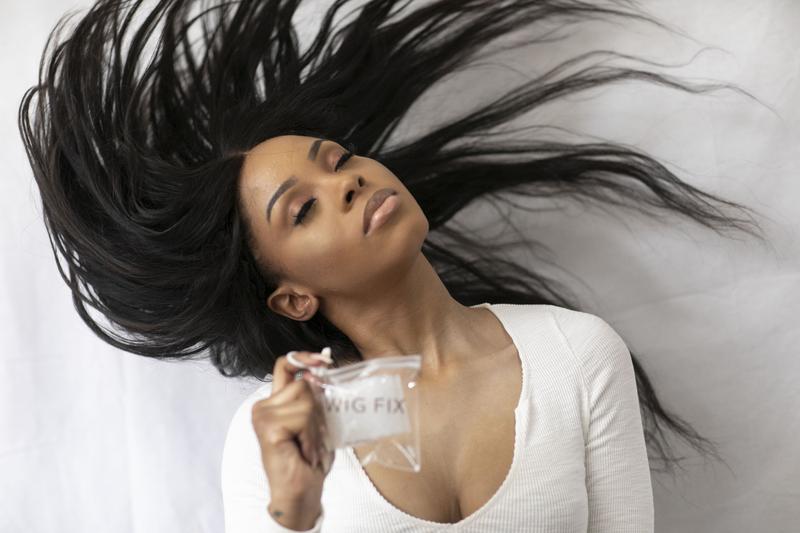 THE WIG FIX X JECCA BLAC: STAY COOL THIS SUMMER
Hello and welcome back!
As the temperature increases, so does the heat on our scalps. For our readers who wear wigs from one season to the next, we thought we'd do some digging to find out how best to keep your head and scalp cool in the rising heat and humidity this summer. We caught up with Aasiyah Abdulsalam, founder of The Renatural and creator of her own extremely successful glue-free solution to keeping your wig secure, all day long. 
Aasiyah is not only an entrepreneur, but has years of experience in the world of wig wearing, so we hope you enjoy!
So, Aasiyah, what's the first thing someone can do to ease the heat on their scalp?
As the old saying goes – Less Is More. Start off by reducing your wig's density - less hair means less heat trapped within the wig and it's also easier for any cool air to access your scalp and stop you from getting too hot.
When making or purchasing your next hot-weather wig, consider using 1.5 - 2 bundles for a short style and up to 3 bundles for longer styles.
If you prefer buying ready-made wigs, make sure to keep an eye out for the density. As the average healthy person is considered to have between 100-120% density, anything within that range is perfect for a manageable look that won't leave you sweating out your edges.

I see – so a less dense wig means less dense heat, got it. Are there any other lightweight alternatives you can recommend?
If you haven't tried an aerated wig cap, you're missing out! What we mean by this is a wig cap with lots of holes/gaps that allow airflow. More airflow means more cool air reaching your scalp and preventing any overheating. These are readily available on Amazon so it's super easy for you to try them out.
If you want to create a DIY version, we recommend making tiny incisions in the fabric part of your existing wig(s) in multiple spots. You can easily do this with a pin, scissors or anything of the sort but just make sure not to damage the delicate stitches attaching the hair to the wig cap.
Amazing. Any final steps you can recommend for keeping cool this summer?
Use a heat-dissipating grip like The Wig Fix.
The Wig Fix is great because its made out of heat-dissipating silicone so it will never overheat, unlike alternatives. The Wig Fix also won't absorb any sweat and takes seconds to clean making it the most sanitary wig attachment option for hot weather.
We hope you get to try out Aasiyah's tips soon – if you do, let us know what you think! For more information on Aasiyah's amazing company and revolutionary Wig Fix, click here.