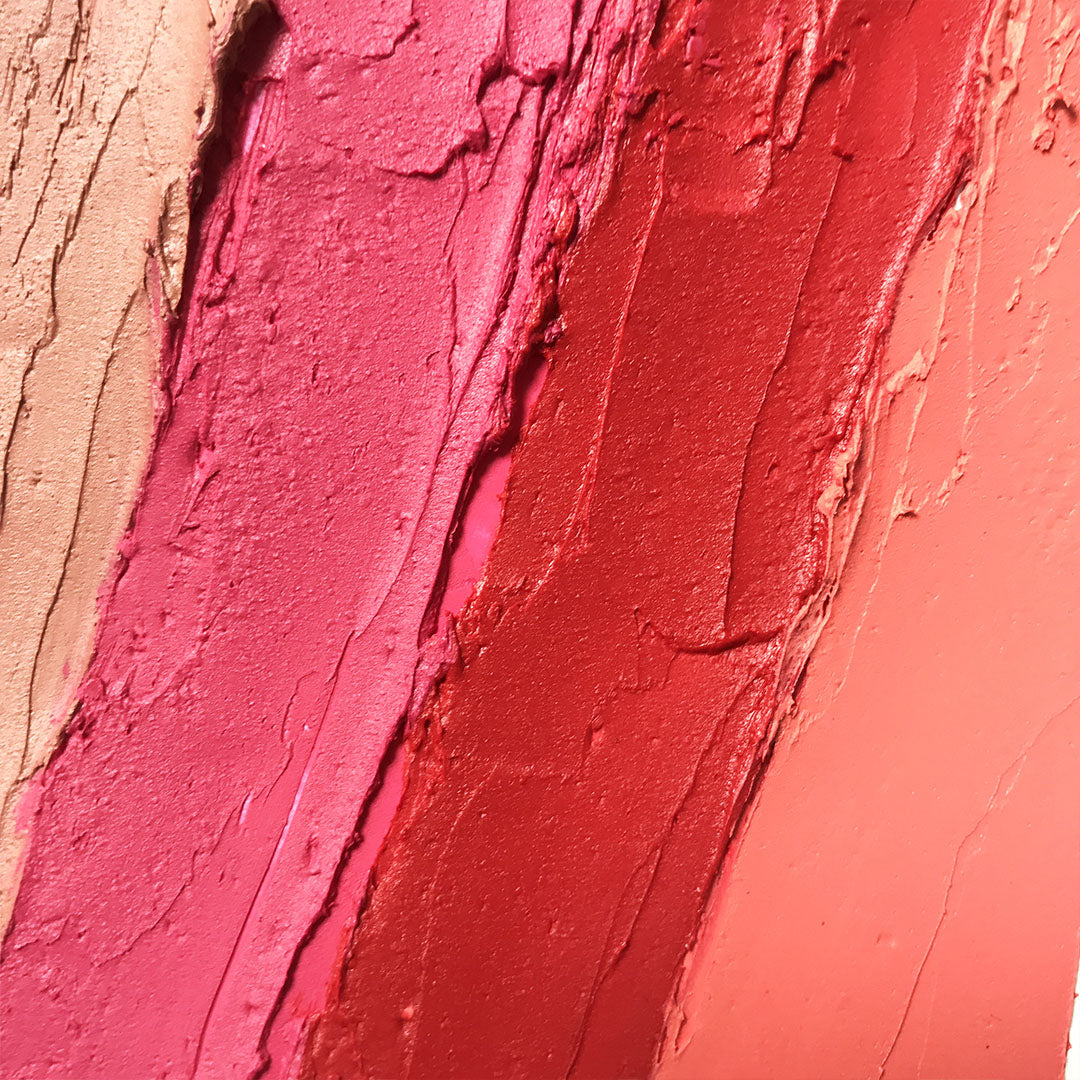 How to Apply Matte Lipstick Properly
In celebration of Pride, Jecca Blac released 4 unique Long Lasting Lipsticks: Life on The Rainbow, URU, Qween and Play Nude.
The lipsticks are vegan, cruelty free and unapologetically bold to express your inner self without shame. All 4 shades have a matte finish, which makes them the perfect companion to any makeup look, from going to the office to celebrating at the parade! But how to apply matte lipstick properly? Here are a few tips.
Scrub Your Lips
Unlike a glossy one, a matte lipstick is more likely to show crinkles and dryness. That's why it's important to scrub and moisturise your lips before applying the product.
Scrubbing can be as easy as mixing some coarse sugar with coconut oil and applying it directly on your lips to get rid of any extra skin. Do this the night before, followed by your favourite lip balm.
Applying a matte lipstick is much easier than a glossy lipstick, as it tends to stay within the lines. However, because of its intense colour, if it accidentally goes out of line, it might stain your skin. That's why it's important to create an edge as a reference — it makes it easier to achieve a well-defined line.
Apply the lipstick using the flat end on the bottom lip first. Start from the outer edge and move towards the centre. Close your lips together to distribute the product more evenly on both lips.
 Apply a layer on the top lip as well. Dub your lips on a tissue to remove any excess product.
Using a Lip Brush
Instead of applying the lipstick directly on your lips, use a lip brush. Take some of the product and follow the natural line of your upper and bottom lip. Of course, you can make this bigger if you want, creating a plumper effect.
After defining the outer line, take some product and start filling it in starting from the edges towards the centre of your lips. Be careful not to go over. Use a tissue to remove any excess.