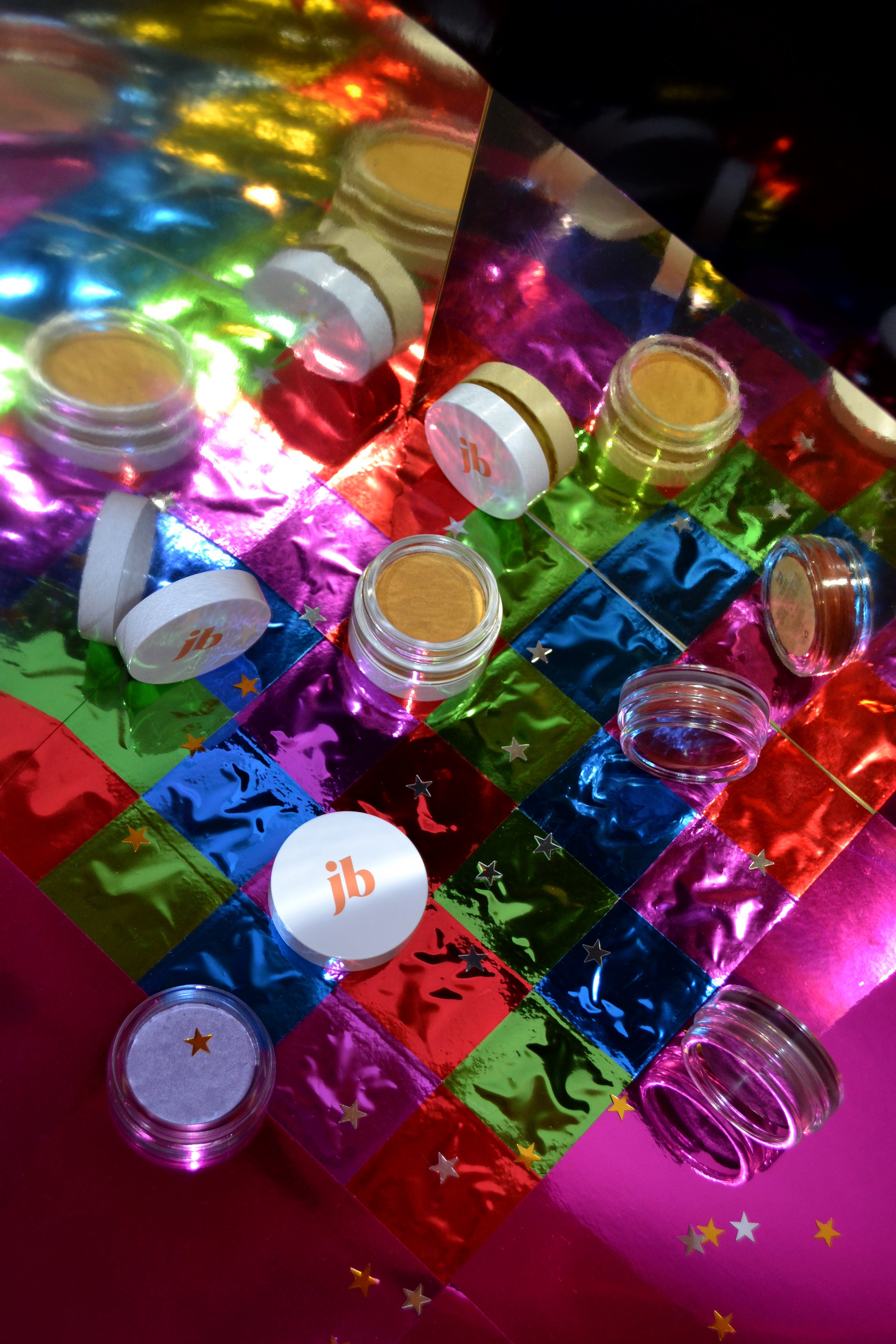 GET CREATIVE WITH OUR PLAY POTS 💜❤️💛💖
At Jecca Blac, we LOVE colour. Doesn't everybody?
When developing our Play Pots, we worked long and hard to create a super versatile consistency that'd work on the eyes, cheeks and lips - or anywhere on the face and body you'd like to accentuate with one of our 4 shades!
As with all our product development, we put time and efforts into working closely with our Focus Group to make sure that when our Play Pots launched, they'd be just right for our community. We wanted to make it simple to complete your makeup look with a pigment of your choice. 
More than anything, we wanted to show that adding a pop of colour can totally elevate your look, so why not have fun with it!
Our Play Pots are cream based based pigments for the eyes, cheeks and lips
!
Pictured: 
@branalunan
 in shades Gold Touch & Pink Pearl (eyes) and Red Touch (lips & cheeks)
Available in 4 shades, our Play Pots can be applied using a brush or your fingertips as a cream eye shadow, blush, highlight or lip tint. 
Get creative by mixing and matching, or keep it simple by wearing one shade all over!
Shades applied for our campaign images featuring community trailblazer Juno Dawson: Pink Pearl, Gold Touch and Red Touch.
As with all our products at Jecca Blac, our Play Pots are vegan friendly, cruelty free, and created with all makeup wearers in mind.
#MakeupHasNoGender
@
Sadistitt
 applied shade Gold Touch all over!
Can't decide on a shade?
SAVE WHEN YOU SHOP ALL 4 PLAY POTS IN A BUNDLE