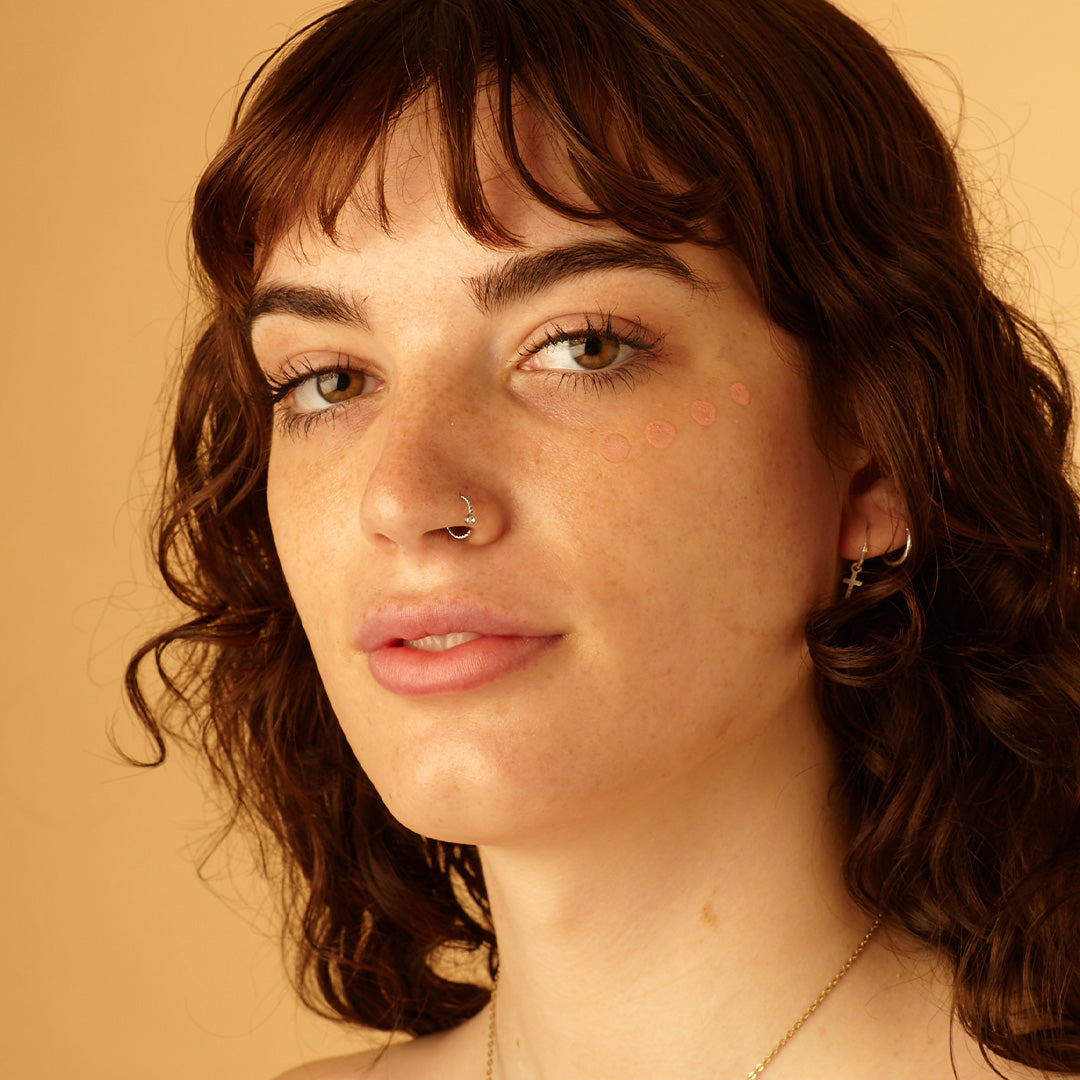 4 Easy Makeup Steps You Can Do When Running Out of The House
We've all been there: we start the morning with all the time in the world, before realising we're late and barely have time to take a shower. But that doesn't mean you should skip doing your makeup! You don't need to spend more than 5 minutes to follow these 4 easy makeup steps, which we feel are perfect tips for when running out of the house in a rush.
Skincare
Never, ever skip your skincare routine. We know you're tempted - you might be wondering what the issue is with not moisturising for one day? Well, makeup sits on moisturised skin much better than it does on dry skin - so taking the time to moisturise your face will drastically improve your makeup's staying power, and will ensure a faster, smoother application too.
Skincare is an important self-care step you should be making every day, no matter how little time you have. Plus, it doesn't have to feature 10 different products.
A perfectly acceptable skincare routine can be as easy as washing your face, apply a face toner and a moisturiser. For even more convenience, we recommend using a moisturising primer, which will prep your skin for makeup in addition to hydrate.
CLICK HERE TO SHOP HYDRATE NOW
Eyebrows
You may not realise the difference a well-groomed eyebrow can make to your look, but luckily for you, we're here to tell you! It doesn't matter if it's been a while since the last time you had your eyebrows threaded, tidying them up will trick anyone into thinking you had more than 5 minutes to do your makeup.
You don't even have to fill them in — simply use an eyebrow brush to groom them. Brush them upwards, starting from the inside edges towards the outside. For this step, you can also use a clear or tinted eyebrow gel, which will give your eyebrows a fuller look and will help them stay tidy during the day.

Concealer
If there is something that can make you look more awake, it's concealer. Depending on your skin type, you can either use a cream or powder formula. However, a cream concealer will be easier to use if you're in a rush, as you can apply it using your fingertips. 
Apply the concealer over any skin blemishes you would like to cover. At this point, it's better to apply less than too much, as the latter could leave your skin looking cakey. If you apply too little product instead, you could always go over it later when you'll have more time on your hands. Jecca Blac's Correct & Conceal Palette is easy to put in a bag and take along with you during the day — it's the perfect top-up product!
To brighten your eyes, apply the concealer on your under-eye. If using a cream concealer, take some of the product with your ring finger and gently press it on your skin. The ring finger will naturally use less pressure when applying the product, which is perfect for the undereye area as it's one of the most sensitive parts of your face. If you prefer a more sheer finish, we've just launched a Liquid Corrector which is perfect for brightening any blueish undertones around the eye area, and can be worn alone or under a concealer!
CLICK HERE TO SHOP OUR NEW LIQUID CORRECTOR
Mascara
Finally, the last step you shouldn't skip is applying mascara. A good mascara will make your eyes look more awake - we recommend a 'less is more' approach as it suits all ages and will brighten your eyes without being distracting. 

Find the mascara that best suits you and your desired look. We recommend using a mascara that will both lengthen your lashes and make them look fuller.
For more makeup tips and tutorials on how to use our products, visit Jecca Blac and Jecca Blac's Blog!