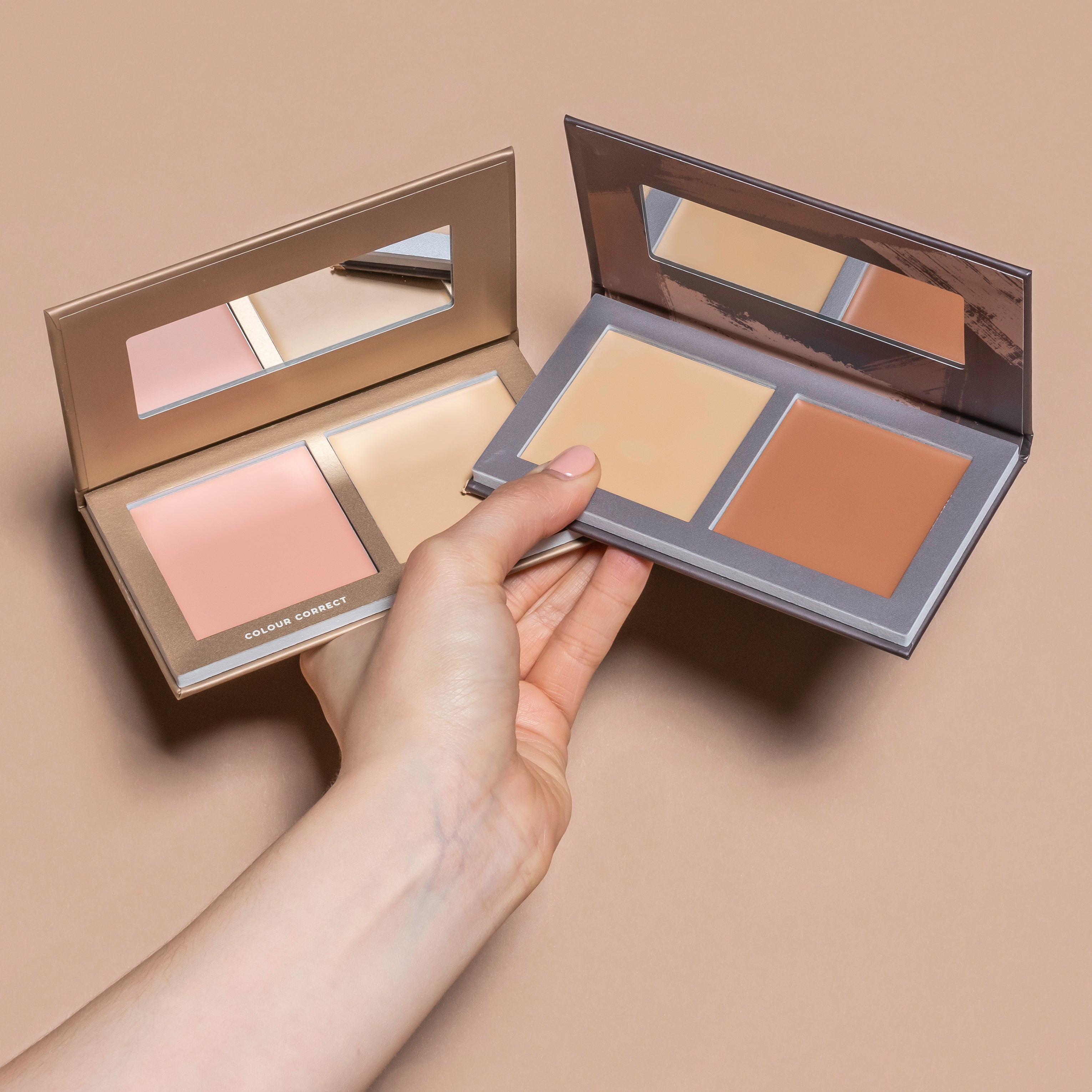 Using Jecca Blac Palettes together!
The Correct & Conceal Palette was the first Jecca Blac product to be launched. It's the perfect combination of corrector and concealer you need in your everyday life. It's easy to use and even easier to carry around with you during the day for quick touch-ups.
The creamy formulation of the product makes it easy to blend even with your fingers. It's also perfect to layer, as founder Jessica shows in this video about covering under eye darkness.
If all the tutorials, videos and testimonials we shared this past month have not said it enough, the Sculpt & Soften Palette really is a revolutionary product. It brings together everything you need for the ultimate contouring: the sculpting and the highlighting.
The product formulation is very similar to the one of the Correct & Conceal: it's creamy, easy to blend and to use. It's highly pigmented, making a small amount be enough for the whole face, especially when it comes to applying the darker shade.
Why They're Sisters
As we said before, the Correct & Conceal and the Sculpt & Soften palette have a similar texture. This makes them easy to work with and blend together, giving the face the perfect natural finish. No need for any foundation on top: together, the palettes create the perfect base.
The packaging is also alike so that you can carry both palettes around with minimum effort. Once you found the correct shade for you, that's all you need in your life. They fit perfectly in any makeup bag and you don't even need a brush to apply the product during the day!
And if you're going from a day to night makeup look, you can simply add some product on top of your base. All the shades are easy to build up for a more dramatic effect.
How to Use Them Together
We've shared quite a few video tutorials on how to use the two palettes together. You can see Jessica demonstrating how to feminise your face with the Sculpt & Soften and finishing the look with the Correct & Conceal palette on our Instagram page.
Our Social Media Manager Sophie has also shared with you her everyday makeup look using both our products. Watch it now on our IGTV account!