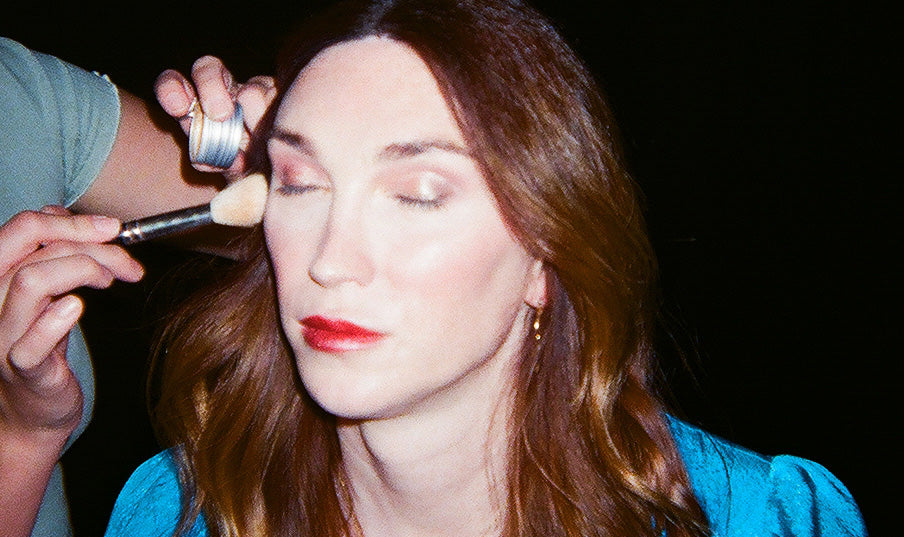 Recreate Juno Dawson's look, as seen in our Play Pots campaign!
Our new Play Pots campaign features bestselling author and community trailblazer, Juno Dawson! We were lucky enough to have Juno speak at our Trans Festival earlier this year, so we were extra thrilled when we confirmed Juno as one of our models for our Play Pots campaign which went live just last week!
We've made recreating Juno's look super easy for you - click here to shop products applied in Juno's campaign images!
1) Prepare skin for a dewy base with our Glow Drops Primer in Rose Pearl.
2) Apply Correct & Conceal Palette to brighten under eyes and conceal any blemishes.
3) Contour using Sculpt & Soften Palette.
4) Add colour! We used Play Pots in Gold Touch on the eyes, Red Touch on the lips, and Pink Pearl on the cheeks.
A major thank you to Juno for continuing to support us and all we stand for as a brand! We're feeling very lucky for having Juno join us on our Play Pots journey. Wear one Play Pot all over, or get creative by mixing and matching as we did with Juno's look. Adding a pop of colour can totally elevate your look, so have fun with it!