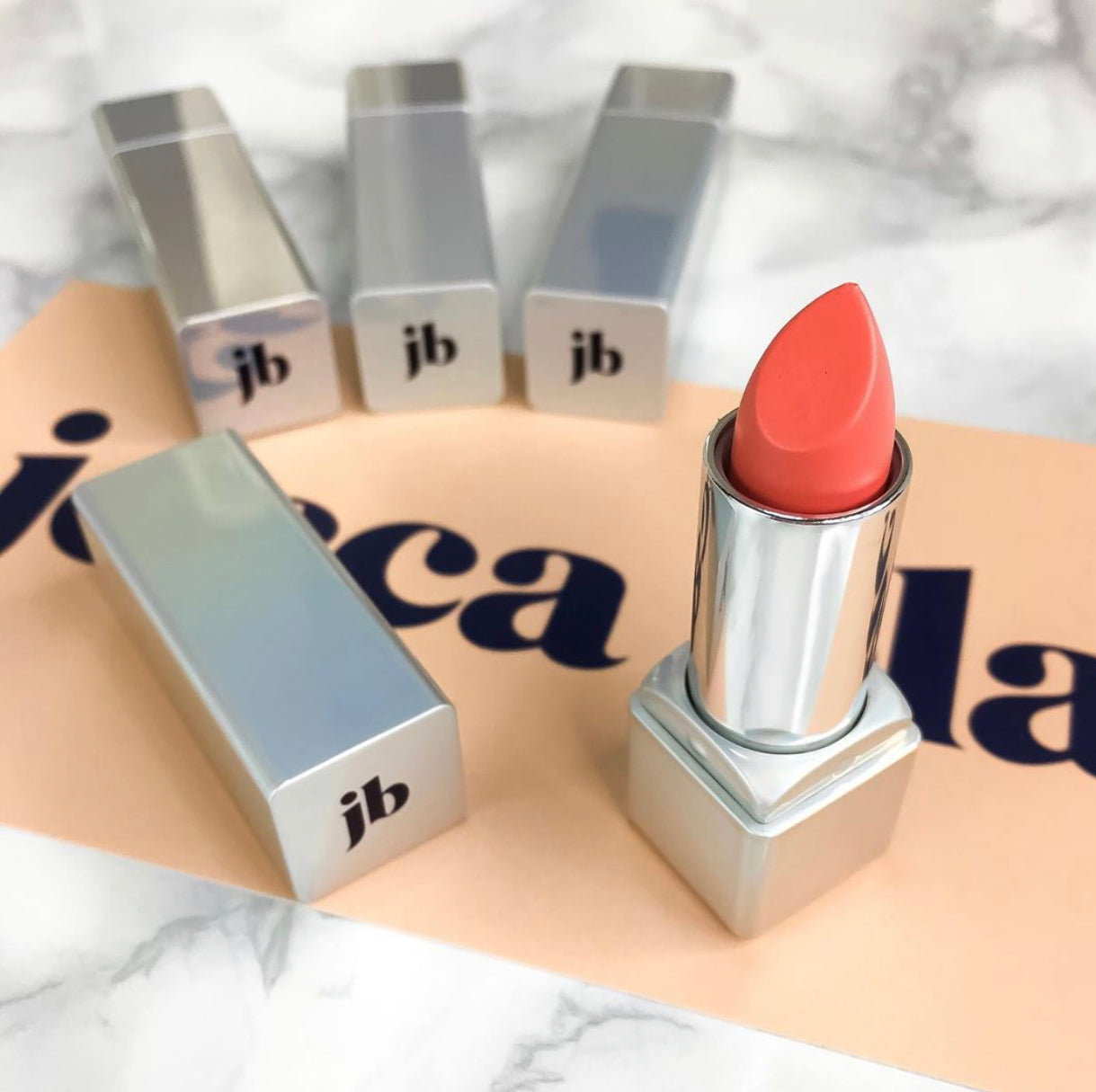 How to Wear A Matte Lipstick
All of Jecca Blac's Long Lasting Lipstick shades have a matte finish designed to add a pop of colour when finishing your makeup, or to add a bold touch to your everyday style. Wondering how to make the most of your matte lipstick? Here are a few things you should keep in mind when buying and applying a matte lipstick!

Choose a colour to complement your look.
Jecca Blac's Lipsticks come in 4 different shades. Choose the one that best suits your style:
Qween - a coral lipstick perfect for summer
URU - a statement pink
Play Nude - a natural shade for an everyday makeup moment
Life On The Rainbow - our staple red

Before applying a matte lipstick, it is essential to take care of your lips. Matte lipstick has a reputation of drying out a makeup wearer's lips. This is easy to avoid as long as you take care of your lips, especially before applying any product.
SHOP OUR LONG LASTING LIPSTICKS


Sleep with a lip balm/vitamin E oil on your lips to keep them hydrated and ready for morning makeup application. Gently exfoliating your lips with a sugar scrub will also create a smooth base before application.

Find a lip liner that matches your chosen Long Lasting Lipstick shade.
Once you've chosen your Jecca Blac Lipstick shade, find a lip liner that matches. Using a lip liner to line the contour of your lips will help provide a guide during the application of the lipstick. Think of it as a guideline — fill in your lips without going outside of the edges for a smooth lip line.

Create a crisp line along product edges
To make your lipstick pop, use the Colour Corrector shade in the Correct & Conceal Palette along the edges of your mouth. This is the best done with the help of a small makeup brush after applying your lipstick. Make sure to blend the colour well into your skin.

Clean off any excess
Apply your lipstick starting from the outside, working towards the centre of your lips. Start with your bottom lip first and bring your lips together to move any excess from the bottom lip to the top lip. If needed, apply a layer of lipstick to the top lip as well.

At this point, you will still have some product excess on your lips, which is likely to move around during the day. To avoid this, grab a tissue and place in between your lips. Close your lips together a couple of times to blot away any excess product in order to give you an evenly distributed finish.