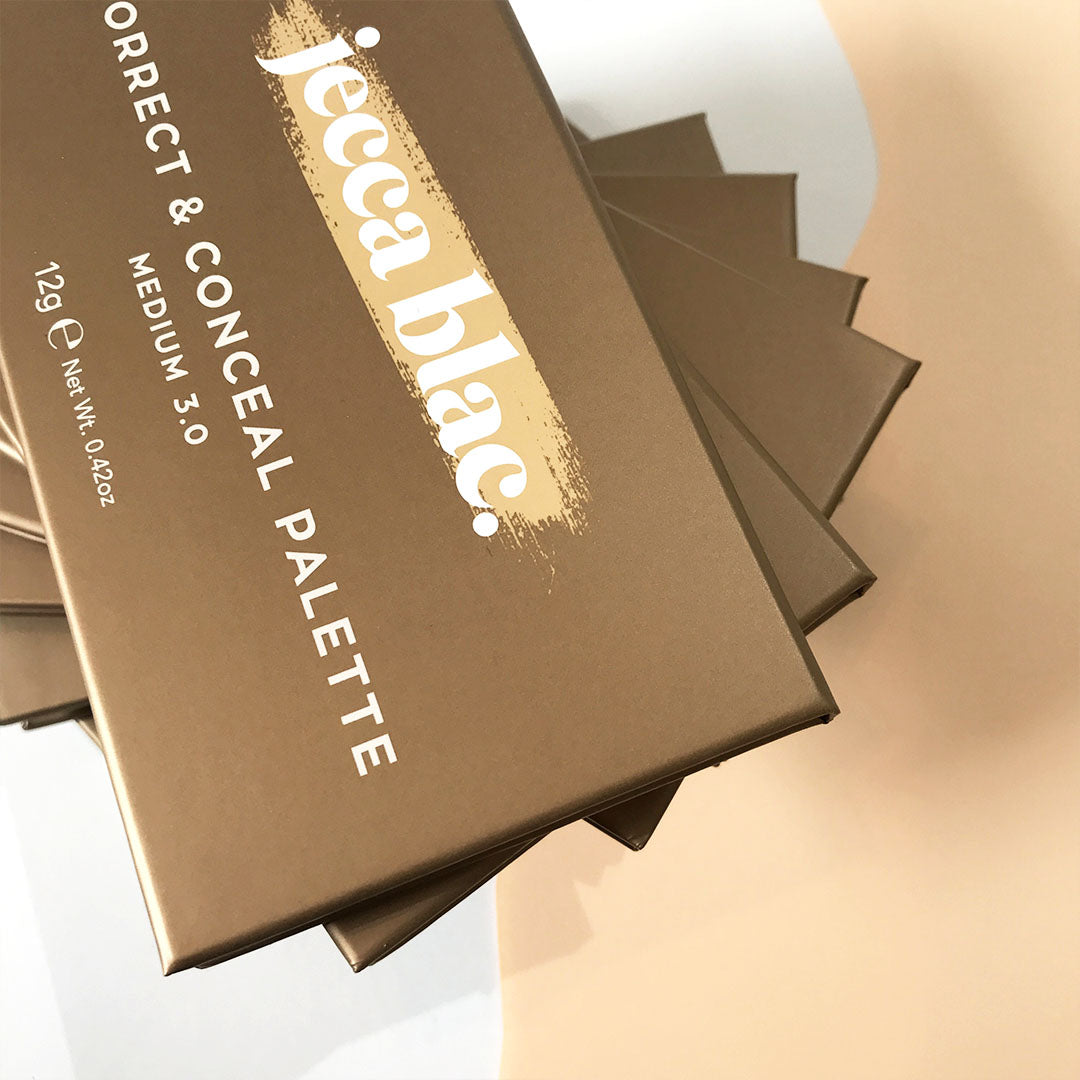 How To Use Correct & Conceal Palette
Jecca Blac Correct & Conceal Palette is everything you need for your everyday makeup look. It's easy to carry around, making it perfect for touch-ups on the go. It includes a 'Colour Corrector' and a 'Concealer', which you can use together to cover under-eye darkness, skin blemishes, beard shadows and even tattoos. Here's an easy guide on how to use Jecca Blac Concealer Palette.
1. Pick The Right Shade
Jecca Blac's Correct & Conceal comes in 6 different shades, covering a range of skin colours from Light to Dark. Make sure to pick the right shade for you to achieve the perfect coverage.
If you need help choosing, send us a picture of your skin without makeup on under daylight and we'll tell you what's the right shade for you!
 2. Apply The First Layer
This step is necessary only if you're covering areas with a blue undertone, like under-eye darkness, beard shadows or tattoos. You can skip this step if you're applying the Palette on skin blemishes or acne scars.
 Use your hands or a fluffy makeup brush to apply the Colour Corrector on the interested area. Be gentle and start with a little amount at first, blending it well into the skin before adding more product. The pink/orange tone will balance the colour of the skin.
 3. Apply The Second Layer
When you're satisfied with the result, it's time to apply the Concealer! Again, you can either use your hand or a fluffy brush to do so. It's particularly important to blend the product outwards, making sure there is no evident skin discolouration.
 If you're covering reddish areas, start with a little bit of Concealer. You want to blend the product really well before adding more.
 4. Set The Product
Finally, use a loose powder or a setting spray to set the product in place. You can carry the Colour & Conceal with you for little touch-ups throughout the day.