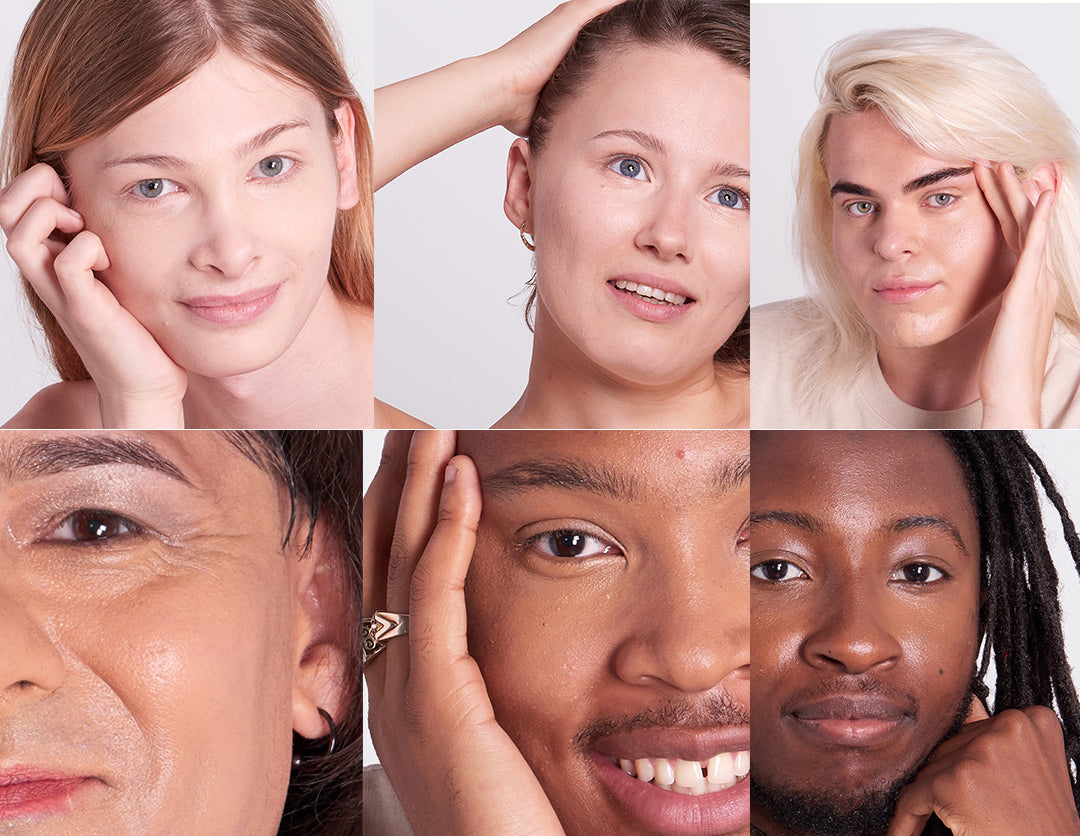 How To Use A Colour Corrective Palette
Colour correcting can be intimidating for those who are just starting out with makeup. However, it's a really easy technique to counter discolorations in your skin. In the case of Jecca Blac's Correct & Conceal Palette, you can use the colour corrector to contrast darker areas (under-eyes, beard shadows, tattoos). Once you've applied enough products, use the concealer to blend the area with the rest of your skin. If covering red spots (like acne scars), you can skip the colour corrector and apply the concealer directly on the area. Set it all up with a setting spray or a loose powder!
How to Use Colour Corrective Palette
Colour correcting can be quite scary when you're first approaching makeup. Instead of just one concealer, you have different colours to use and have no idea how. Luckily, there are very simple rules when it comes to colour correcting! It's all about contrasting colours and creating an even base for you to apply your foundation on top of. Let's look at how to use a colour corrective palette in more detail!
How to Colour Correct
Most colour corrective palettes include a variety of concealers of different colours for you to use on different marks. Each colour is designed to contrast a specific area. For example, a green concealer will be effective in covering red marks, while an orange concealer will contrast the dark under your eyes.
Colour correcting creates a neutral base on which you can apply a skin-toned concealer or foundation. When you apply a colour correcting concealer, you're not unifying your skin colour, rather getting rid of discolorations. As much as any concealer can achieve smooth skin, colour correcting is especially helpful for those with uneven toned areas.
How to Use Jecca Blac's Correct & Conceal Palette
Jecca Blac's Correct & Conceal Palette contains two shades: a peachy/orangey tone (the colour corrector) and a concealer that should match your skin (you can ask us for help to find the right shade for you!). Their creamy texture makes it perfect to layer and set with a loose setting powder.
Apply the colour corrector on the darker areas on your skin — these can be your under-eyes, beard shadow, or even tattoos you want to cover up. You can use your fingers for smaller areas, or a small, fluffy brush to cover larger parts of your face and body. Tap the product on the interested area and work it until it blends perfectly with your skin.
If you're covering red spots and acne scars, you can skip the colour corrector and use the concealer directly. Its shade is perfect to contrast red areas. Same as before, you can either use your fingers or a makeup brush. Start by applying a little product and build it up until you're satisfied with the result. You can also apply the concealer on top of the colour corrector for a smooth finish.
Now, you decide if you want to follow with a foundation or if you're happy with the way your skin looks! In this case, you can set the makeup using a loose powder for oily skin or a setting spray for dry skin.
Click here to shop our Correct & Conceal Palettes, which come in 6 different shades. Not sure which shade is best suited to you? We offer a free colour matching service - simply email a selfie to support@jeccablac.com and we'll get back to you!