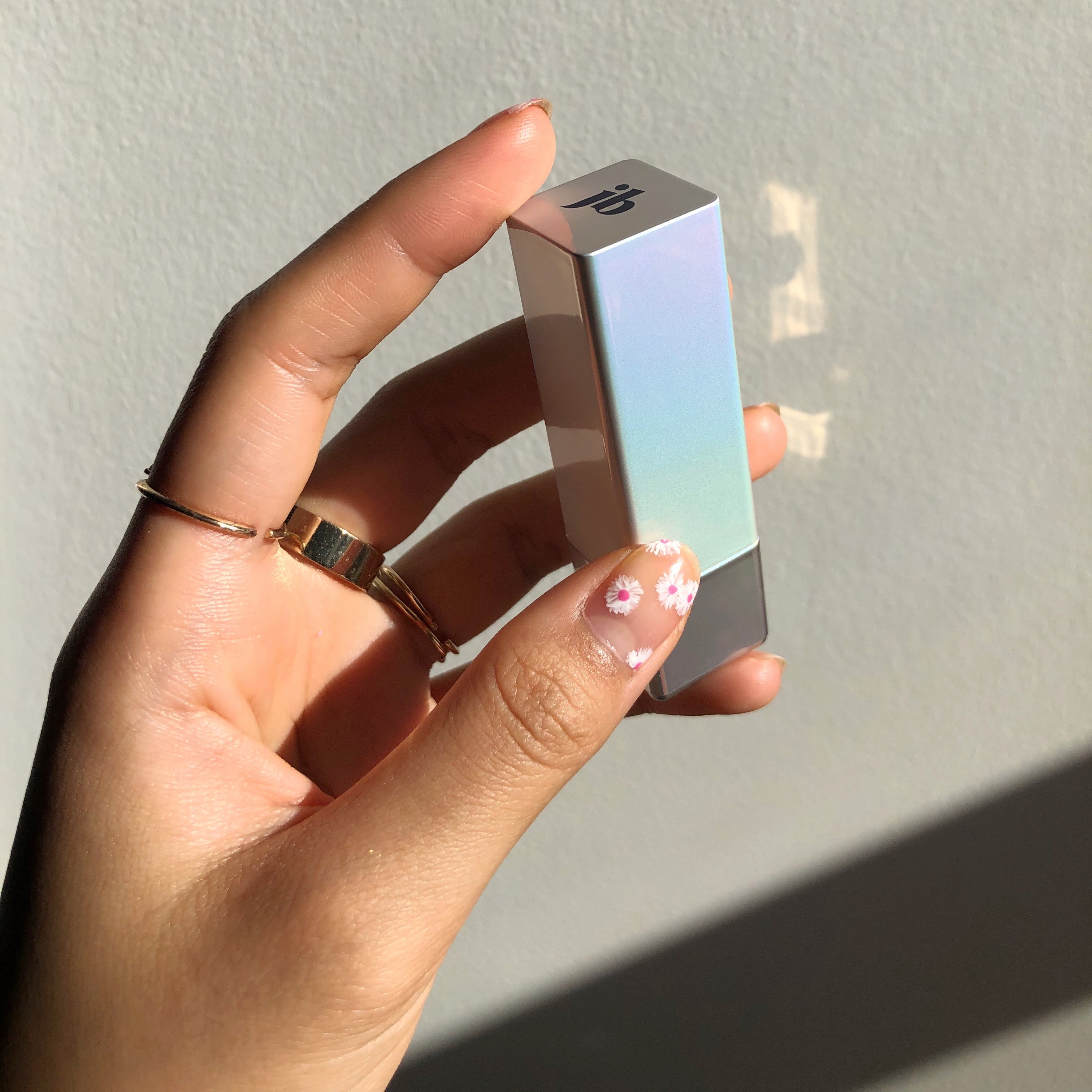 How To Make Matte Lipstick Glossy
SHOP LONG LASTING MATTE LIPSTICKS
There's no need to buy different makeup products, if you know how to use the ones you have! With these 3 simple tricks, you can transform your Long Lasting Lipstick by Jecca Blac from a matte finish lipstick to a glossy one.
SHOP SHADE LIFE ON THE RAINBOW, AS SHOWN HERE
How to Make Matte Lipstick Glossy
Many people might not know this, but you don't need a variety of different products to achieve different results. There are many tricks in the makeup world that will let you transform any look with just a few simple steps. Today, we're looking at how to make matte lipstick glossy!
Jecca Blac's Long Lasting Lipstick collection features 4 different shades of lipsticks, all with a matte finish. Each colour is unique and created to bring out your true self. They are bold and unapologetic — empowering everybody to take on the world. These techniques will allow you to shine even more!
Use a Sheer Lipgloss
The easiest way to make matte lipstick glossy is by applying a sheer lipgloss on top. After following our guide on how to apply matte lipstick, go over your lips again with a sheer lipgloss. But be sure not to overdo it! The lipgloss could help the lipstick move around, making the product smudge to outside your lip lines.
If you're using a lipgloss with an applicator, lipstick residue will colour the lipgloss over time. You can avoid this by applying it using your fingers instead! Simply use the applicator to place some of the product on your fingertip first, then gently press it on your lips.
Use a Shimmery Powder
If you don't have a lipgloss on hand, you can make matte lipstick glossy by using a shimmery powder. This can be a pearlescent eyeshadow or a loose setting powder, better if in a neutral shade.
You can mix the lipstick with the powder before applying them on your lips: with the help of a small lip brush, take some of the lipstick and place it in a small container. Now, add some of the loose powder and mix them using the same brush. Apply the finished product on your lips — if the result appears too dry, try moisturising your lips before or after applying a small amount of lip balm after the lipstick.
Use a Highlighter
Finally, you can use a cream or liquid highlighter to make your matte lipstick have a fantastic glossy finish! Jecca Blac's Glow Drops in Rose Pearl is perfect to use with pink and red shades. Simply put some product on your finger tips, and dab it onto your lips after applying your favourite lipstick.
You can do the same with any shimmery or glittery highlighter. Again, if you decide to go with a powder instead, remember to moisturise your lips before and/or after applying it!
This will enable you to transform any look with just a few simple steps. Today, we're looking at how to make matte lipstick glossy!