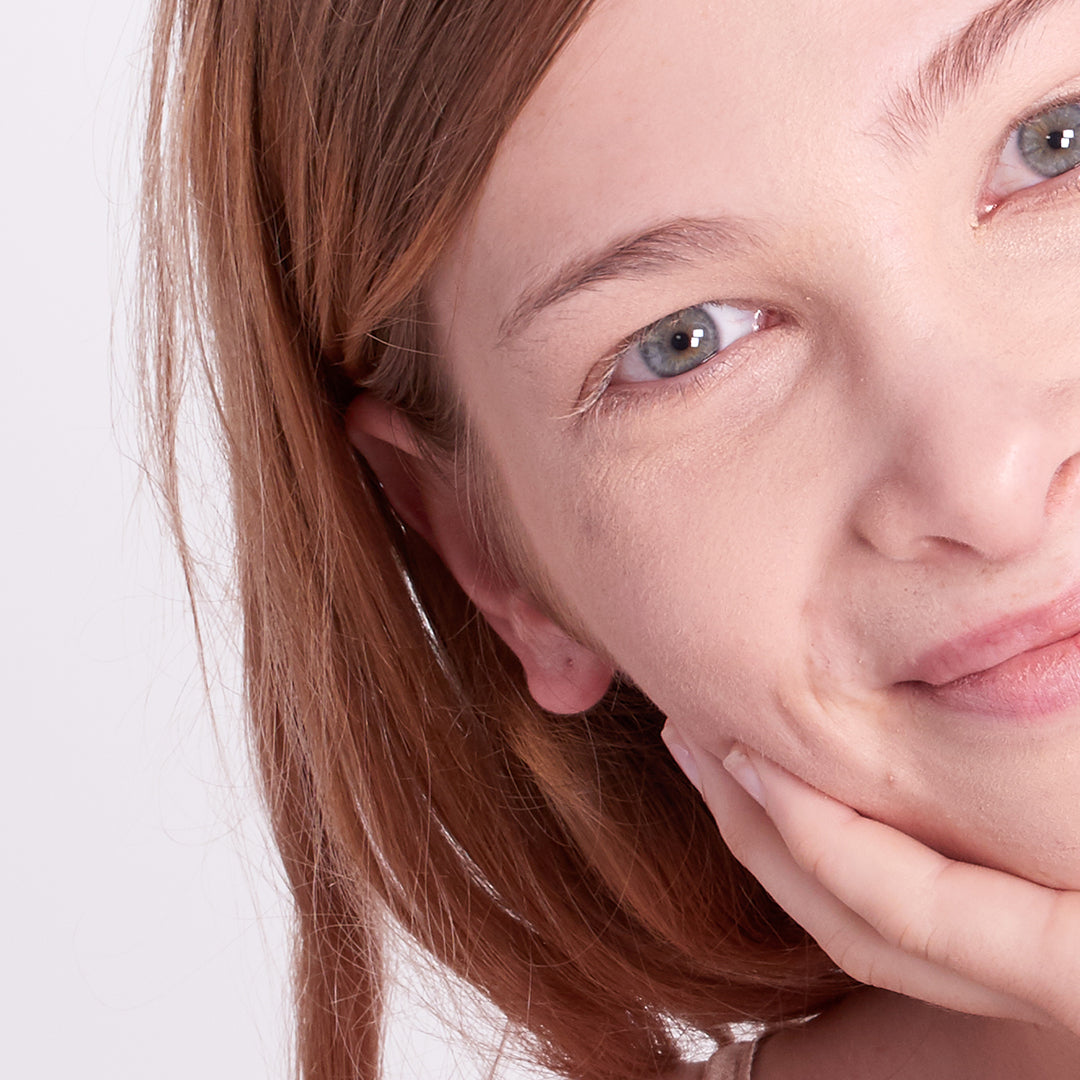 How To Cover Scars On Face
All great makeup looks start with great skincare. If you're struggling with imperfect skin, take your time to find the perfect skincare routine - it'll also benefit your makeup base! Jecca Blac has recently launched 3 new primers
Jecca Blac's Hydrate Primer is a moisturiser, specially formulated for acne-prone skin. Use it as your base before working with our Correct & Conceal Palette, the ultimate combo to cover dark spots, red marks and white scars!
Here's a quick guide on how to use the Correct & Conceal Palette with our Hydrate Primer!
Best Concealer For Dark Spots
Jecca Blac's Correct & Conceal Palette is the perfect companion for your everyday makeup. Use both the colour corrector and the concealer to cover dark areas. But first, a little skincare is essential: moisturise your skin using Jecca Blac's Hydrate Primer to give you a smooth base, and to get extra staying power for your makeup.
Depending on the size of your dark spots, you can either use your fingertips or a fluffy makeup brush. Start with a small amount of Colour Corrector and dab it on any dark areas - such as beard shadow or under eye darkness. You should be left with a neutral tone.
Next, add the concealer on top of the colour corrector. Again, you can do this with your fingertips or you can use a brush. Start small and if you're not satisfied with the coverage, add more concealer. The Correct & Conceal Palette's creamy texture is perfect for building up product and will leave you with a smooth finish!
SHOP CORRECT & CONCEAL PALETTE
Best Way To Cover Red Marks On Face
Moisturising your skin will not only prevent dry areas from getting scaly throughout the day, but it'll also make your makeup last longer. The Correct & Conceal Palette easily fits into your bag for quick touch-ups, but in case you don't have time, our Hydrate Primer will help prevent the product from moving around during the day.
It is important to keep applying our 'Colour Corrector' pigment only to the areas that need to be made neutral in tone - be careful not to apply it to any redness. The 'Concealer' part of the Palette, however, is great for concealing red marks. To be more precise when applying the product, use your fingertips to blend the concealer over any redness. It can also be layered on top of the 'Colour Corrector' as an all over base. 
Covering White Scars with Makeup
White scars are particularly prone to get dry and need constant care. Finish your skincare with the Hydrate Primer to moisturise the area — don't be shy with the amount of product! Work the primer into the skin until it's completely dry.
As with red marks, you only need the concealer from the Correct & Conceal Palette to cover white scars. After the moisturiser is completely absorbed, dab the concealer over the white scar area. You can do this with your finger. Blend well around the scar for the perfect finish!
SHOP OUR BEST PRODUCTS FOR BLEMISHES/REDNESS