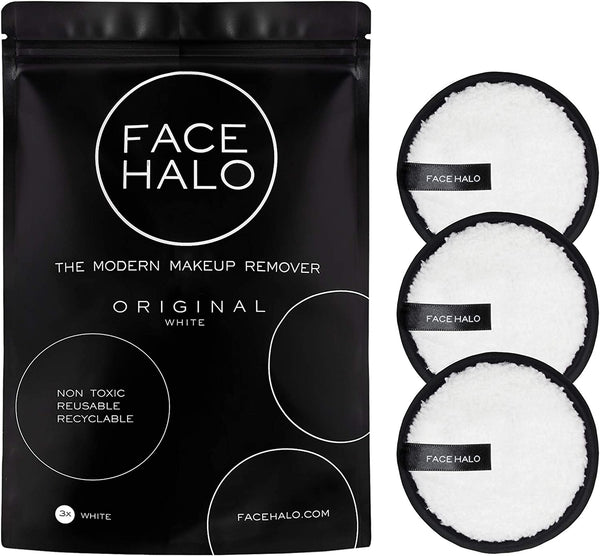 Face Halo Original 3-Pack
Cruelty-Free & Vegan
Gender-Free
Face Halo The Modern Makeup Remover Pads remove makeup with ease, capturing even the most stubborn formulas to leave the complexion clean and refreshed. Made with a sustainable approach, the reusable makeup remover pads feature HaloTech fibers that draw stubborn product out of pores and eliminate the need to scrub.

The multi-purpose pads are designed to be skin-friendly, so they can be used on any skin type, even sensitive. With a duration of up to 200 wash cycles, this product is easy to use and maintain, as well as being a friend to the environment thanks to its reuse.

The award-winning makeup remover pads are specially formulated with a neutral pH, avoiding irritation that can occur from excessive rubbing of the face. Face Halo make-up removing pads easily dissolve the most stubborn make-up residue and provide deep cleansing and gentle exfoliation, promoting a luminous, fresh complexion with each use. It comes in a pack of 3 units.
When products have been purchased you will be given the opportunity to book in a 10 minute video call with Jecca Blac. This is an opportunity to learn how to use your products and understand the top tricks and tips!