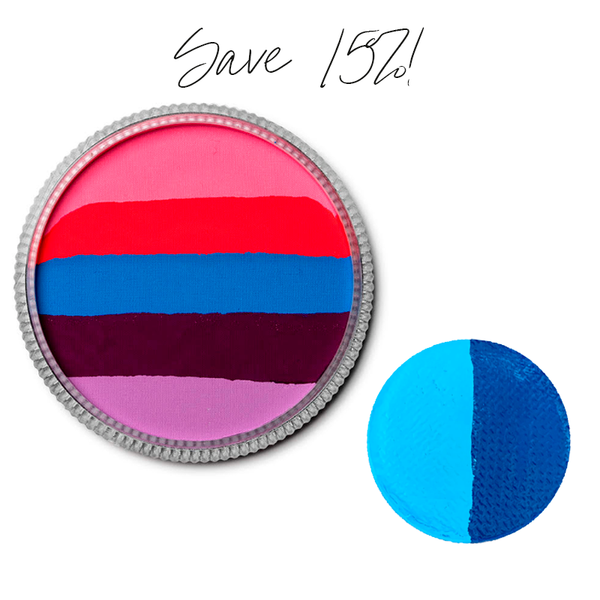 Cruelty-Free & Vegan
Gender-Free
Save 15% when you shop both water-activated eyeliners together in this bundle! These pigments become even brighter under Ultraviolet light, making them a go-to for parties, festivals and raves. Why do we love them?
7 high impact shades (or more if you mix colours together!) 
Smudge-proof once dried
Easy to apply with a little water and an eyeliner brush! Use a Q-tip to clean up any edges. 
Vegan, cruelty-free, and easy to remove with makeup remover. 
When products have been purchased you will be given the opportunity to book in a 10 minute video call with Jecca Blac. This is an opportunity to learn how to use your products and understand the top tricks and tips!