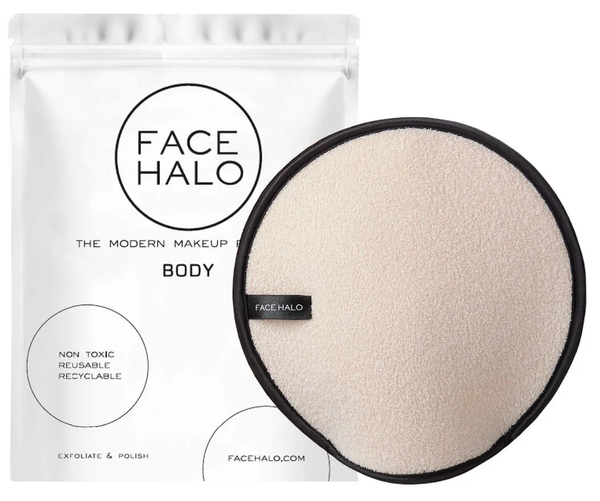 Cruelty-Free & Vegan
Gender-Free
Discover smoother skin and a flawless luminosity all over the body. Face Halo's Exfoliating Body Mitt helps bring out your inner radiance, smoothing and perfecting the complexion for a bright, natural finish.

This double-sided wash mitt is designed to exfoliate and polish, providing a cleansing and rejuvenating action every time it is used. Sloughing away dead skin, the exfoliating side aims to reveal a smoother, brighter surface with a fresh feel, while the HaloTech polishing side works to deep clean and unclog pores for a revitalized finish.
Made from non-toxic materials, the body wash mitt can be used over and over again. It is ideal to prepare the application of the self-tanner, which helps obtain results without marks and with a completely natural appearance.
When products have been purchased you will be given the opportunity to book in a 10 minute video call with Jecca Blac. This is an opportunity to learn how to use your products and understand the top tricks and tips!