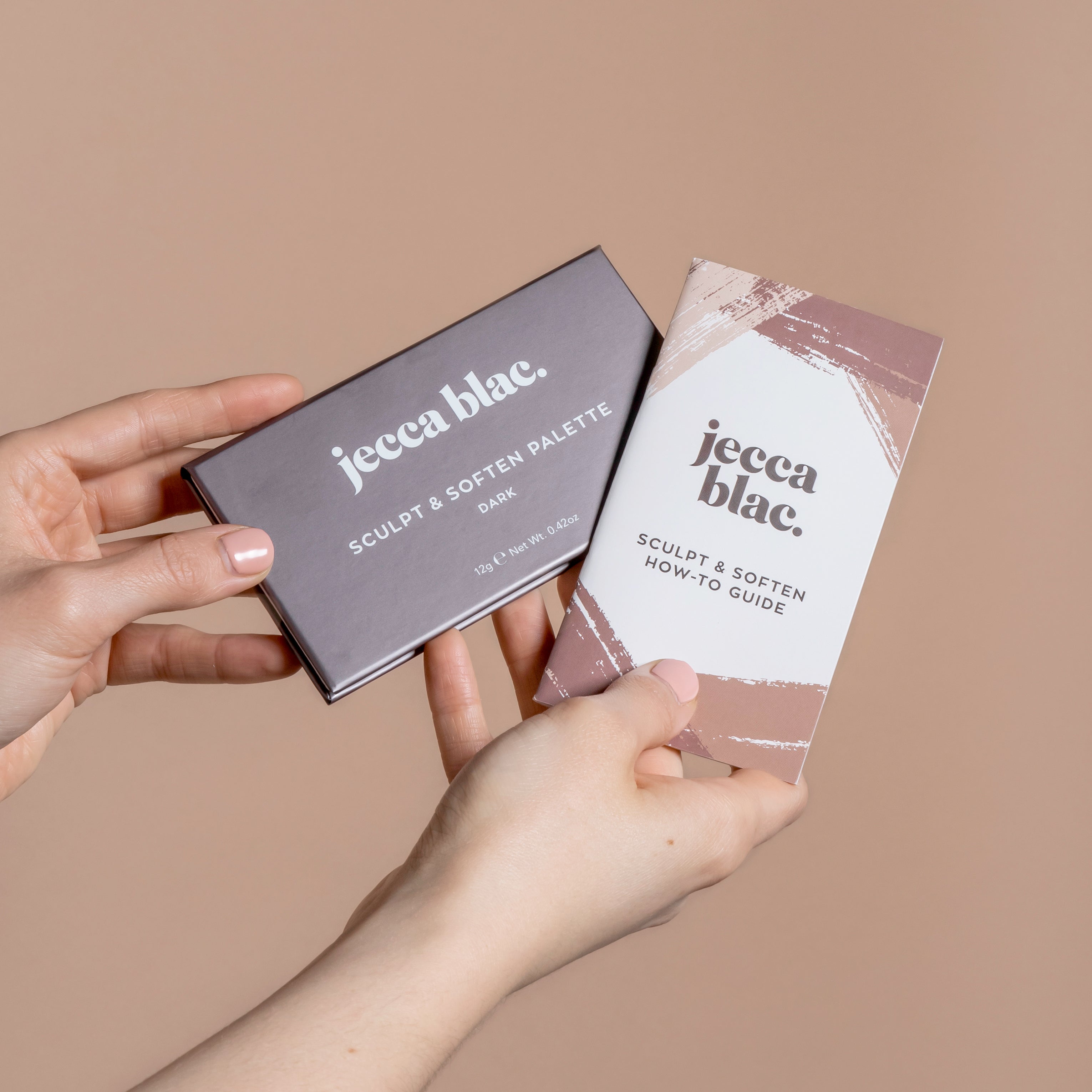 When to Use a Matte Bronzer
 Jecca Blac's Sculpt & Soften features two complimentary shades to create the perfect contouring. Its creamy formulation makes it easy to use and long-lasting, while the small size of the palette is perfect to carry around in your purse for quick touch-ups. The darker shade doubles up as a bronzer with a matte finish.
But when to use a matte bronzer?
 Getting That Sunkissed Look
A matte bronzer is perfect to achieve a natural sunkissed look without being over the top. To apply a matte bronzer, forget what you do when you're contouring. Instead, apply a little bit of the darker shade from the Sculpt & Soften only where the sun would naturally hit your face. Usually, this is on your cheekbones, temples and bridge of your nose.
Thanks to its creaminess, Jecca Blac's matte bronzer will enhance the natural warmth of your skin.
 Tone Down The Sparkle
You should use a matte bronzer to complete your look when using bright, sparkling colours on the rest of your face. The contrast with the matte finish of the bronzer will let the other colours really pop.
A matte bronzer is the perfect companion to a shimmery highlighter.
For Skin with Imperfections
If you're struggling with spots, acne and acne scars, a matte bronzer will enhance your skin without drawing attention to the imperfections. It will add dewiness and depth without the need of shimmer.
 Jecca Blac's Sculpt & Soften comes in 3 modulable shades (Light, Medium and Dark) and it includes a 34-page guide to achieve different looks using the palette.