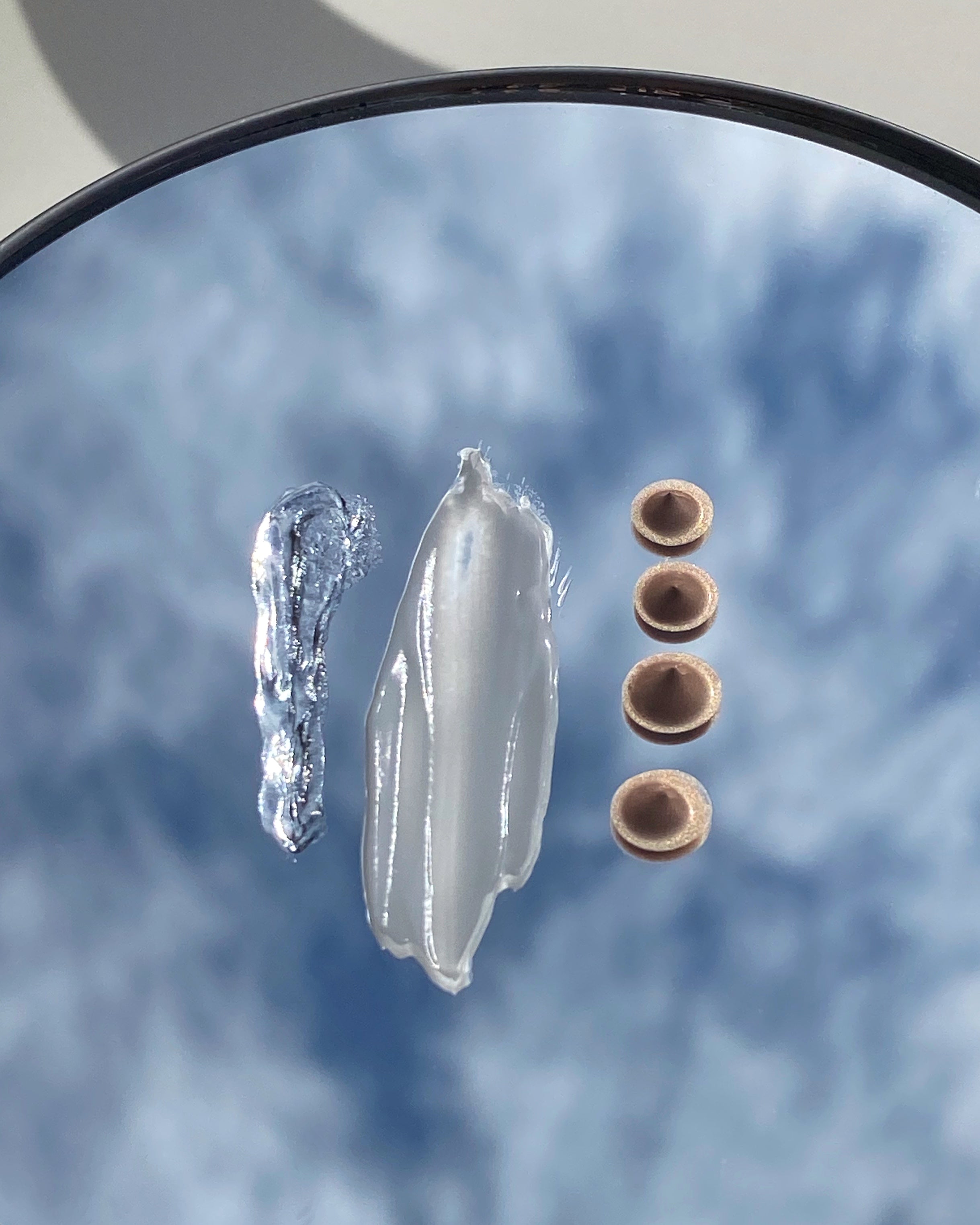 Different Primer Finishes to Use Before Makeup
Description: Introducing Jecca Blac's new Primer collection, featuring Glow Drops, Blur & Matte and Hydrate! Each Primer has a unique finish catering to different types of skin and leaving your makeup looking flawless. Find the perfect Primer for you depending on your needs: Glow Drops for highlighting, Blur & Matte for oily skin and Hydrate for extra moisturising!
Different Primer Finishes to Use Before Makeup
Summer 2020 has been an exciting time for Jecca Blac! We just launched our new primer collection featuring the Glow Drops, Blur & Matte and Hydrate! We're so excited to tell you more about each product and how to use them. So here's a guide on different primer finishes to use before makeup.
Highlight Your Face with Glow Drops
Glow Drops is currently available in the shade Rose Pearl and it's ideal to add a natural, dewy glow to your look. Apply Glow Drops after your skincare for a bright complexion and glowing base, or as the last step of your makeup regime as a dewy, buildable highlight.
As a primer, Glow Drops will add a highlighting finish to any makeup look. You can learn more about how to use this product by watching our founder Jessica's video tutorial!
Mattify with Blur & Matte
Finding it hard to mattify your face during the summer? Jecca Blac's Blur & Matte Primer is the perfect primer to use under your makeup to keep your oily skin at bay! Simply apply the primer before the rest of your makeup products for a smooth finish.
Blur & Matte is also perfect for those suffering from acne and red spots. It minimises pores and blurs beard shadow — that's why it's even been drag artist approved!
Hydrate Primer for Dry Skin
Jecca Blac's Hydrate Primer will soon replace your daily moisturising cream thanks to its ability to make makeup last longer! Water-based and containing organic products, our Hydrate Primer will leave your skin feel soft without being too heavy.
Can't decide on which Primer is best for you? Take our quiz!
SHOP OUR PRIMER COLLECTION IN A BUNDLE AND GET MORE PRODUCT FOR LESS